Freelancing is nearly always listed as an option for online work. It gives an enormous amount of flexibility and freedom to choose who you work for and the work you do. However, it does come with downsides such as fluctuating income, no benefits, and the nonstop effort of finding clients. But if there is one piece of advice I would give in regards to freelancing for beginners, it would easily be this — work with a mentor – even if it is for free.
Work For Free for a Mentor Is Key To Freelancing For Beginners
In the past, I've said sternly to not work for free. Your time is worth something, and working for free in many cases is someone taking advantage of you and your time. But this case is different. Working for free for a mentor is a trade of sorts. You are trading your entry services to simply shadow your mentor, be able to ask them questions, learn about their business, and the tricks of the trade. It is a strategy for freelancing for beginners, not something to do long term.
This is also something you do not quit your job to do. It is something you do in the off-hours/weekends. While the time investment may seem small, if you stick with it, the knowledge you will gain will prove worthy to start your own freelancing business. And this knowledge can take you from the unpaid jobs to being paid.
Online business owners always need help. There are not enough hours in the day to get things done. So while you may have little to no knowledge about your potential mentor's business, offering an extra pair of hands can be a huge weight off of their shoulders. That is the value you bring to the table. While it can be intimidating to approach someone with this idea, you will be surprised how receptive people are to those who want to learn.
How to Find a Mentor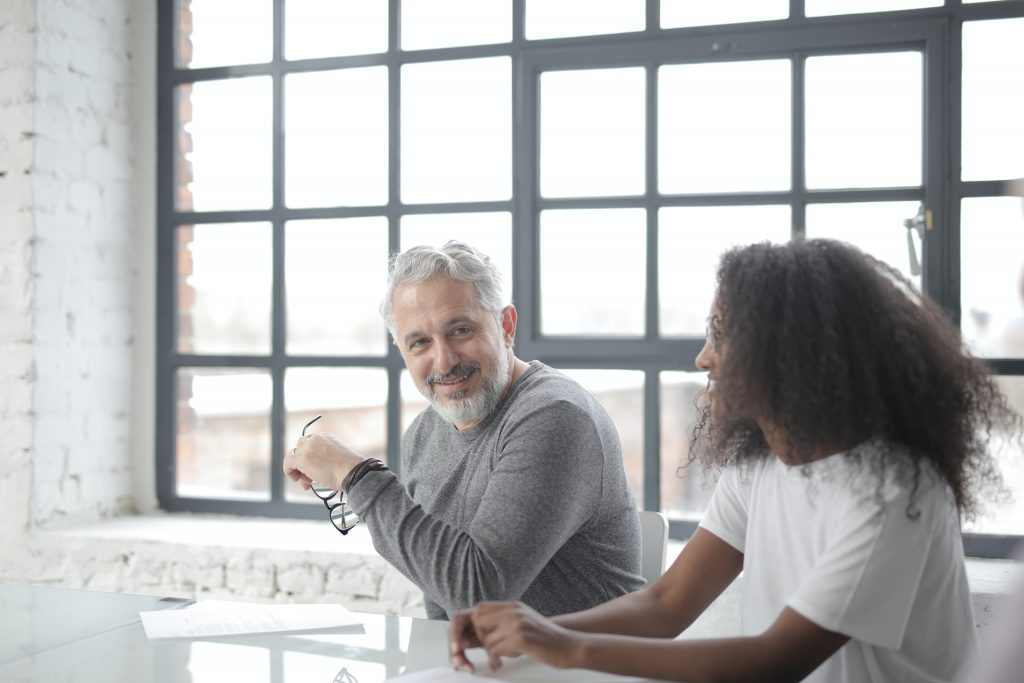 We all admire people from afar. It can be a celebrity, athlete, online influencer, or business owner/leader. You actively wish you could be them or work side-by side with them. Well, I'm here to tell you that you can. Here's how you can do it step by step.
Send an email, DM, or anything of the like, and simply introduce yourself. The basic framework is having the conversation that you want to learn more about their business, build your skills, while giving them free assistance with whatever you need.
Again, you may think this is odd or very left field, but you would be shocked how responsive people are to this idea. You will learn actionable skills, insider strategies, and be able to ask questions to someone who is currently doing the thing you want to do.
And generally, people enjoy helping other people who help them. Scratch my back and I'll scratch yours kind of thing. The idea is that you also get value out of the relationship – especially since you are working for free.
So where should you start?
How to Find People to Become a Mentee To
Again, look at the people you follow or admire online. I'm sure there are a few people who you would love to have a conversation with. But if you don't have anything like that currently, start doing some research.
Do you want to be a freelance graphic designer? Great, find someone on Instagram or Linkedin to begin following and then reach out.
Or maybe you want to be a freelance writer in a specific niche? Awesome, the same steps apply.
Find someone doing exactly what you want to do, and reach out to them to say hello. It's a conversion and the worst that can happen is they say no. Which should be no sweat off your back since you are willing to work for free in order to learn a new craft.
It worked for my close friend Brett
My close friend, Brett Holzhauer, followed this exact plan, and he was able to flip his career in less than 4 years.
He was traveling for work full time, and loving it. But with his background in Journalism, he knew there was a story to be told. His college roommate was writing for a small points and miles blog, and Brett asked to be introduced to the blog owner. Sure enough, Brett was brought on as a mentee with no pay. He provided free blog content and ideas, all while learning from his mentor over the course of two years. This is all while still holding a full time job.
After feeling confident in his skills, he began pursuing freelance clients, while still working a full time job. After about a year of freelancing on the side, a full time writing position opened up in the points and miles space, and he got the job!
And shortly after that, he was hired at large publishing companies to continue writing about the exact topic he started writing about for free.
Brett said, "None of this would have been possible without working for free. It was single-handedly the best move of my career."
Final Thoughts for Freelancing for Beginners
This is not a foolproof method, and freelancing for beginners is an intimidating hurdle to jump. However, I've seen it work for Brett and several other people. You will not only gain experience, but also begin to build relationships – which will prove immensely helpful when you begin building your own freelance business.
So if this idea sounds up your alley, what can you do right now? You can begin building your online presence on platforms like Twitter, Instagram, or Linkedin. You can begin to follow people in the field that you want to pursue.
If you have those two down, begin emailing or DM'ing the people you admire. If you come to them politely, and offer value to them through working for free as a mentee, you will be shocked at the response you get.
Let us know in the comments below if you have ever done something like this!