Have you picked up a book by Dave Ramsey in hopes of getting your financial life on track only to feel like your financial situation isn't on those pages? Don't give up. The world of financial independence does not belong to one narrative. Instead, it should strive to be transparent and speak to more than one financial story. That is why this list highlights the best financial independence books by women.
What is Financial Independence?
Financial Independence (FI) typically means having enough income to pay your living expenses for the rest of your life without having to work full time. Some people achieve this through saving and investing over many years, while others build successful businesses that can generate passive income.
Well, I don't think I'm hardcore FI…
While this is the textbook definition of financial independence, it also has other meanings. FI can mean being debt-free and financially free from owing something to others. It's just you and your money with no obligations.
Now that sounds like a financial goal…
Right? Financial Independence is a financial journey that will leave you with both freedom and flexibility when it comes to your money. This list of financial independence books (or financial freedom books) seeks to make that a reality.
I hope you find your financial guru in this mix of best financial independence books by women.
The Best Financial Independence Books by Women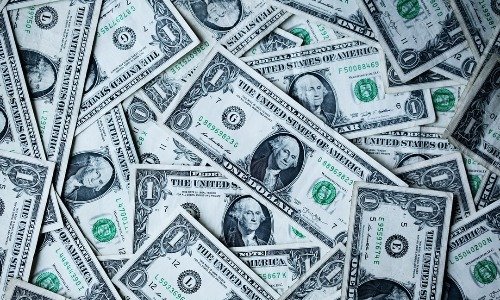 Financial Independence takes time to figure out because you first need to learn how to manage your money so you can plan for retirement and pay off major debt. The books below each highlight a specific part of the journey to financial independence. I hope you find one that speaks to you!
We are a participant in the Amazon Services LLC Associates Program, an affiliate advertising program designed to provide a means for us to earn fees by linking to Amazon.com and affiliated sites. Affiliate links are present for the books below.
1. Work Optional: Retire Early the Non-Penny Pinching Way by Tanja Hester
Everyone, wants work to be optional. This non-frugal or should I say "non-penny-pinching" book about financial independence and early retirement is the read for anyone who wants to be free from the daily grind.
The author, Tanja Hester, is a recent early retiree. She confronts the fears and excitement with the early retirement movement from a well-rounded perspective. The books act as a guide to both the investments and mental fortitude it takes to get your finances in order. You can immediately put the book into action with the helpful checklists found at the end of each chapter.
2. Broke Millennial: Stop Scraping By and Get Your Financial Life Together by Erin Lowry
If you want to learn all the basics of personal finance without feeling like you're getting a lecture, Broke Millennial is the book for you.
While it is not categorized as a financial independence book, Erin Lowry teaches you how to manage your money (including major student loan debt) without having a panic attack. FI is a journey and if you haven't looked at your finances yet, this is where you should start. Lowry includes relatable money stories so you never feel alone even if you're flat out broke.
3. Dear Debt: A Story About Breaking Up with Debt by Melanie Lockert
Dear Debt is about overcoming the seriously heavy burden of student loan debt. If you're ready to break up with your debt on your path to financial independence, this could be the perfect read to get you motivated. Beyond the stories and breakup letter, the author Melanie Lockert breaks down complex financial concepts into bite-sized chunks that are manageable so you can implement them right away.
4. Meet the Frugalwoods: Achieving Financial Independence Through Simple Living by Elizabeth Willard Thames
The author, Elizabeth Willard Thames, tells the story of how she achieved financial independence through extreme frugal choices. They wanted to homestead and live each day with intention instead of being subject to the 9-5 grind. Willard-Thames and her husband were able to save over 70% of their take-home pay and meet their goal of financial independence within 3 years. Meet the Frugalwoods is the best financial independence book for getting inspired to save strategically (and maybe even try dumpster diving).
5. Your Money or Your Life: 9 Steps to Transforming Your Relationship with Money and Achieving Financial Independence by Vicki Robin
Your Money or Your Life is a pillar in the financial independence community. Some even credit the author, Vicki Robin for the idea of FI itself. Robin proposes an entirely different way of approaching your money. One that asks you to look at your personal history with money, tally up your totals, and more. Separated into 9 steps, it is the path to FI first summed up by a woman. The latest version of the book has a forward by Mr. Money Mustache and is recommended by the Queen of television- Oprah.
6. Quit Like a Millionaire: No Gimmicks, Luck, or Trust Fund Required by Kristy Shen and Bryce Leung
If you are looking for a financial independence formula that shoots it straight, then Quit Like a Millionaire should be your next purchase. The author, Kristy Shen, retired with a million dollars at the age of 31. She wrote this book to highlight the mathematical formula that will get you to financial independence. This strategy doesn't require you run yourself ragged trying to side hustle or reduce your quality of life.
7. Passive Income, Aggressive Retirement: The Secret to Freedom, Flexibility, and Financial Independence (& how to get started!) by Rachel Richards
If you are tired of clocking in and out, and want to build an alternative way to earn income each month, then look no further. Passive Income, Aggressive Retirement will teach you how to build passive income so you can become financially free. The author, Rachel Richards, retired at age 27 and lives on her passive income streams. It's a realistic path to FI, and Richards highlights this with the many personal stories of well-known experts who have been able to retire or build financial freedom through passive income streams.
Let's Find More Financial Independence Books by Women!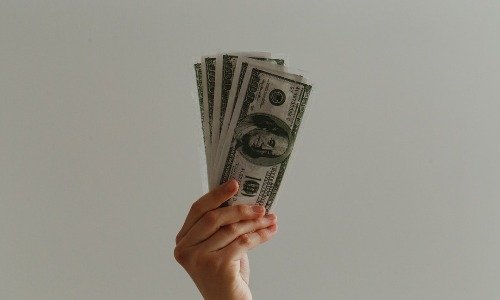 If you have read an amazing financial independence book by a woman, please leave a comment below. I would love for this list of FI books to grow as a resource for anyone who is looking to get their financial house in order.