Before I get into the nitty gritty details of what I actually bring and pack for travel. I want to explain the thinking behind why everyone should try one bag travel and the tools that make it work so effectively. This can make your travels headache free, more efficient, and cheaper.
One bagging is exactly as it sounds, you only pack 1 carry on backpack. I actually cheat a bit and bring a packable day pack I can use for the day to day activities but it still counts as 1 bag because it packs into the main bag. The most important aspect of the bag is to make sure it's carry on compliant.
If you came for only the packing list, then scroll on down because I need to convince everyone of the awesomeness of traveling with one bag first.
For the ladies out there, my partner HerFI wrote up her own one bag packing list for women.
This post may contain affiliate links. If you click and make a purchase, we receive a small commission at no cost to you! For more information, read our full disclaimer.
One bag backpack vs suitcase
Let me share a quick story. I have to throw HerFI under the bus for this one so let's hope she'll forgive me in advance. This was before she used a backpack. She still had one bag, but it was the dreaded rolling carry on. During Our First Travel Hack: Colorado we were using Frontier airlines to get from PDX to DEN. If you haven't heard of Frontier before, just know that they are SLOW with EVERYTHING. Guess you get what you pay for.
We arrive at the airport and look for the Frontier desk so HerFI can check her bag because the flight was small and would not have space. You know when you see the longest line in the airport and just hope that's not your line? Well…it sure was, backed up by at least 100 people. Luckily we arrived early enough to wade through the moans and groans of disgruntled line waiters. All the while I have my backpack on knowing I don't even need to be in this line.
Unfortunately this is a commonality with a lot of budget airlines, BUT you can skip those lines with one bag travel. What about layovers? If you are switching airlines during a layover they usually require you to grab your checked bag from the carousel. This can lead to missed flights when you have tight layovers. Don't take the chance and bring the carry on backpack.
What about when you arrive at your destination? Remember that excitement of finally landing? That burst of energy that…gets you through customs. Okay, less energy now. You can finally leave this damn airport but wait, you checked a bag. Hmm, another wait at the carousel for you. Oh? Your bag didn't make it? Well crap, the start of your vacation just got a lot worse. Just imagine being able to walk straight out of those airport doors and get the sweet sweet taste of non-recycled air.
Just hope the street outside isn't cobblestone. Nobody wants to roll their suitcase across that.
Airline carry on sizes and weight
So let's now talk about some of the guidelines we need to follow for our carry on backpack.
Depending on where you are traveling the size requirements differ. The US is more lenient and allows a 45L bag for most every flight. There are some budget airlines that might challenge you on this but this is very rare and worst case scenario you'll have to check it. Europe on the other hand is much more strict, limiting the bag to 35L for most Europe budget airlines. This does come down to the individual airlines though, so it's worth checking your flights beforehand.
USA – 45 liters
EU – 35 liters
Weight limits are much more varied. They can range from 11 Ibs to 22 Ibs. Once again it's worth checking the individual airlines for their rules.
11 Ibs – 22 Ibs
There is a good list compiling all the airlines size and weight carry on limits here.
With this said, most of the time the airlines aren't pulling out their scale and tape measure to make sure your bag is meeting every requirement. More often than not it comes down to how it looks, so if there is a way you can make the bag look lighter and smaller than more often than not you'll scoot on by even if you are over one of the requirements. I have even heard of people wearing their backpack on 1 shoulder to make it "look" lighter. Maybe you have a bulky item in the bag? Take it out while boarding on the plane so your bag looks smaller.
Packing light is packing smart
Let's face it, people over-pack. We think about all the things we might need. So afraid to leave something behind or not have something for the trip. I still fall victim to this. It seems like such an obvious answer but how many of us actually listen. If you forget something or need something on your trip, you can buy it at your destination. Need a rain jacket for a boat ride for 1 hour on a 2 week long vacation? Just rent the poncho you know they sell. Heck, just buy a garbage bag and cut out some arm and head holes.
It is very mentally freeing to not have to lug around a giant suitcase. Trust me when I say you can actually find the items you packed because there is less to wade through. Not only does it save you that frustration it makes repacking your bag for the next hotel/destination such a snap that you don't have to worry about waking up early just so you can pack your bag.
We even talked about the benefits of packing light on Podcast 09 – Top 10 Cheap Travel Tips to Feed Your Wanderlust on a Budget
With less items to bring though, you need to think and plan what you want to bring. You need the least amount of clothing that will cover all the variables on your trip. We do this with a layering system.
Pack clothes that you can layer for any type of weather or temperature
I say any type of weather or temperature but you will still want to fine tune it for your destinations weather and temperature. The idea is to use multiple thinner, lighter-weight items instead of just 1 big piece of clothing.
We can break up pieces of clothing into 3 categories: Base layer, mid layer, and outer layer.
Base layer: Next to skin contact. This layer will be directly touching your skin. As a result you want something that handles moisture well, i.e. sweat. This means you want clothing materials that transfer moisture from your skin to the outside of the garment to be evaporated away. We DO NOT want clothing that absorbs moisture, so no cotton.
Mid layer: This will go over your base layer. This is your insulation layer, keeping warmth in. Think of a piece like a fleece jacket, down jacket, or sweater. You can even double up here and use 2 lighter weight long sleeves for even more flexibility. This choice will be determined by how cold your destination will be.
Outer layer: This layer is used to protect you from the elements whatever they might be. The most common being wind or rain. This is also referred to a hard shell, because the layer is intended to block something. A small packable rain or wind jacket is usually perfect here. Ideally you wan't something with no insulation, since we are using the mid layer for that. This layer also doubles as an extra warmth layer since these pieces don't have as great of breathability and trap in more warmth.
Once you have pieces for each layer then the idea is for the coldest part of the day you wear multiple pieces. Then as the day progressively warms up, you can shed one layer at a time. You can always stay at a comfortable temp by either adding or removing a layer, creating an efficient traveling machine! Even if you encounter unexpectedly cold temperatures, you could theoretically wear EVERYTHING, so worst case scenario you are covered.
Keeping clothes clean and smells…not stink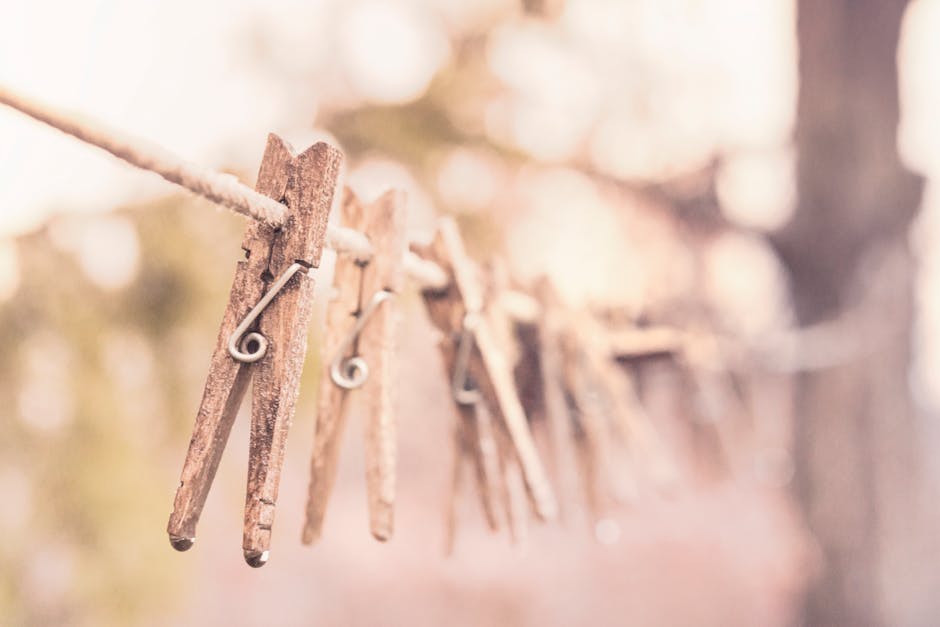 The unavoidable mental hurdle to packing light, will I smell if I don't pack a clean piece of clothing for every day of my trip? No, you won't. Here's why: your base layer is working the hardest absorbing all that bodily goodness. If your layering system is going to smell, it'll be because of this base layer.
Luckily there are clothing materials out there with natural antibacterial properties that just plain don't smell even after sweating into them all day. Still not convinced? Well we will also choose clothing that can dry overnight so if we do decide to wash it, it'll be ready by the time we wake up the next morning. No washing machine access? No problem because we can just wash our clothes in any available sink, shower, or bathtub.
So what clothing materials are best for travel?
Clothing materials made for travel. Hint: merino wool
As described above, we want materials that are anti bacterial, dry overnight, stay warm while wet, and most importantly are lightweight. There are a few that do this and one of the best is merino wool. I know some of you are thinking wool=itchy but merino uses a finer strand of wool which makes it smoother to the touch and less itchy! These fibers also break down further with use making it more comfortable with each wear.
My skin is pretty sensitive and I have zero problems with merino wool, I wear it almost every day since I love the fabric so much. The only downside is durability isn't the best out there. With that said I usually get a couple years out of my merino shirts wearing them pretty aggressively. Another thing to watch out for is moths, they like to munch on wool. Not usually an issue for people if it's hanging in your closet. Depends on your location.
Synthetic fabrics also work well as travel clothing, they get stinky faster so be prepared for more washing. Make sure the garment is quick-drying as well. REI has a decent section describing the different fabrics.
My travel clothes philosophy
If you couldn't tell already, I am a bit obsessed. I have replaced almost my entire wardrobe with travel clothes. I did this by prioritizing travel clothes that well, don't look like travel clothes. This is important for traveling as you don't want to stick out and make yourself a target.
Also, travel clothes are just extremely comfortable. This is usually due to the fabrics they are made with, making them more stretchy and softer. I look for pieces that can serve multiple purposes, that can be layered, pack small, and have fabric that dries quickly and doesn't hold on to stink!
I don't mind paying extra for this type of gear, my items on the recommended gear list below aren't cheap. This can actually save people some money though, when you focus on quality over quantity, you won't be buying clothes as often. Another great benefit is your clothes will now be anti-bacterial, meaning less laundry as they'll need to be washed less often.
Example of what I packed for a 6 day business trip
The One Bag Packing list
Worn Items
Item
Quantity
✓
Backpack
1
Shirt
1
Pants
1
Belt
1
Underwear
1
Socks
1
Shoes
1
Phone
1
Sunglasses
1
Passport
1
Boarding Pass
1
Travel documents
1
Money/Credit Cards
1
Packed Items
Item
Quantity
✓
Clothes
Buff/hat/beanie
1
Gloves
1
T-shirt
2
Dress Shirt
1
Sweater/fleece
1
Rain/Wind Jacket
1
Pants
2
Shorts
1
Underwear
5
Socks
5
Sandals
1
Daypack
1
Toiletries
Bag
1
3 oz Liquids Bottles
(Dr. Bronners)
2
Deodorant
1
Shaver
1
Hair Gel
1
Toothbrush
1
Toothpaste
1
Floss
1
Mouthwash
1
Sunscreen
1
Chapstick
1
Misc
Neck Pillow
1
Sleep Mask
1
Earplugs
5
Phone Charger
1
International Adapters
1
Bluetooth Keyboard
1
Headphones
1
Water Bottle
1
Recommended gear
So let's get into what to actually pack. I am into smaller brands that offer extremely high quality pieces. The prices are more expensive but you really are paying for the quality.
Bags
Tortuga Outbreaker 35L (referral link for $20 off coupon) – A fully featured travel bag. I recently moved from the North Face Overhaul 40 bag because I wanted a more substantial hip belt. I liked the north face but my shoulders would get sore walking around in the airport. Things I like about the Tortuga are the comfort, hip-belt, water resistance, and the organization. It is a bit heavy but a sacrifice I was willing to make for the comfort and durability. This bag is spendy, so I'll also recommend the budget option Osprey Farpoint 40. You get similar comfort but not as many features.
Tom Bihn Daypack – I love this thing. You can pack it flat in the laptop compartment of your backpack and is so light at 12oz you don't even feel it. The best thing about this bag is it doesn't look like a packable bag, it looks like a normal backpack as the fabric holds it's structure. There are these flaps on the back lining where you can put in a jacket or your items to give you a back lining. I like having this option while traveling so I don't always have to be lugging around a bigger backpack. I'll also use this as my personal item for airlines that allow a carry on and personal item.
Head
Merino Wool Buff – Very versatile piece, can be worn multiple ways. Adds extra warmth when needed, a sleep mask, beanie, bandanna, and much much more. Best part is it takes up very little space.

Alaska Bear Silk Sleep Mask – The wool buff can be used as a sleep mask but I sleep warm so this is the perfect choice for me. I have tried other ones with the "cups" but since I am a side sleeper having a flat mask is best. This one actually stays on through all the tossing and turning of sleep. A must have to sleep anywhere at anytime.

Moldex Ear Plugs – I swear by these. I use these to sleep at home and are the best I found for comfort, side-sleeping, and noise blocking. They come individually wrapped which makes them perfect for travel. I usually bring a pair for every night of my trip.

Upper Body
Outlier Ultrafine Merino Wool T-shirt – The best merino wool shirt out there. Highly regarded for it's quality and durability. A heavier weight merino at 195gsm. For hotter weather Outlier offers a runweight merino t-shirt at 150gsm.
Wool & Prince Merino Wool Button Down Shirt – An oxford in merino wool. The perfect travel dress up shirt. Wool & Prince makes some good quality stuff and they are a widely recommended brand. Usually only need 1 of these for your bag.
Arc'teryx A2B Polo Shirt – Love this thing. I use this as my main work shirt and I bike to work in it as well. Its a poly/wool blend for some extra durability. This can replace the button up if you prefer a polo.
Patagonia R1 Fleece Hoodie – A very nice mid layer piece. I prefer the hooded version for extra versatility and warmth when needed. There are other great fleece options in this price range as well, so go with what fits best. Fleece stays warm while wet and has great breathability while moving.
Merino Wool Sweater – I don't have a favorite merino sweater. I have had some luck at goodwill finding some nice looking merino sweaters/longsleeves, just takes persistence. Another affordable option is Uniqlo, their pieces seem to last long enough to get value out of them. An upgrade pick would be icebreakers long sleeve.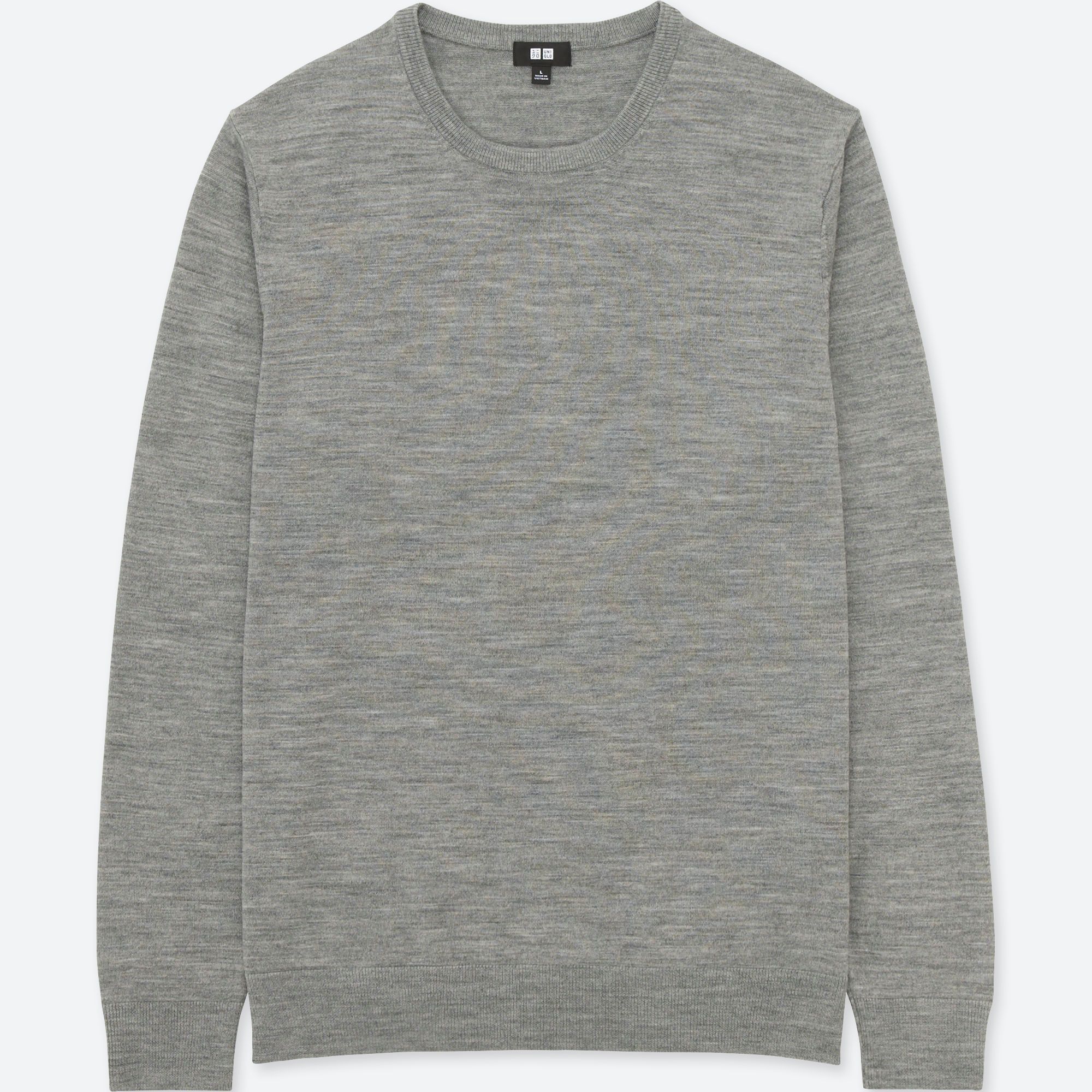 Patagonia Stretch Rain Jacket – My new favorite rain jacket. At only 10.4 ounces it's nothing to bring along. It also packs into it's own pocket. It's also a nice looking jacket all around and doesn't look to technical. The stretch in its name doesn't lie, one of the most mobile rain jackets I've ever worn.
Touch-screen Gloves – Handy for those cooler climates. Get some touch-screen ones so you can still use your phone. These are the current ones I use.
Lower Body
Outlier Slim Dungarees – These things are amazing, the price is worth it. After I got my first pair I instantly converted and now I own 4 pairs. These are pants that look like jeans but aren't made from cotton. They resist wrinkles, dry quickly, breath well, resist smells and last years. The ultimate travel pant that doesn't look like a travel pant. I use these for everything, work, biking, hiking, traveling, you name it.
Outlier Shorts/Swim Trunks – Any shorts you bring you want a do it all pair. This means they can also double as swim trunks. Outlier once again is my favorite, just love the materials they use. An alternative cheaper option is the O'Neil Hybrid Board Short. The O'Neils have zipper pockets which is a nice feature. Both also have a tie waist so a belt isn't needed.
Saxx Boxer-Briefs Quest 2.0 – It always amazes me how people try to find the lowest price here when underwear is arguably the most worn piece of clothing. Don't cheap out here while traveling, you want something comfortable for all day walking and quick-drying to wash in a sink if need be. I have converted to Saxx and am not looking back. They have a "ball pouch" that prevents chafing and no "adjustments" throughout the day. I can confirm that it works.
Ratchet Belt – One of the best travel hacks. A ratchet belt has a line of notches that allows for on the move adjustability of your belt. This is amazing for the constant varying positions and altitudes that come with traveling, being able to loosen your belt discretely in an airplane seat is priceless. I use the Kore Essentials belt. Other good ones are Mission and Slide. They are all pretty similar so go with what looks best to you.
Feet
Vivobarefoot Gobi II – The do it all shoe! This is considered a barefoot shoe, so the sole is much thinner than others. If you are not used to wearing barefoot shoes it might take some transition time. I have fully converted and my feet have never been healthier. This shoe can be worn hiking all the way to dressed up to a nice dinner. The leather means it resists water and all the seams are well stitched so I have never had water leak in. Did I mention extremely comfortable with no break-in period?
Xero's Z-Trail Sandal – If the weather is warmer then I'll usually bring a pair of sandals. Xero sandals have a toeless design but still hug your feet very well. These are extremely light and pack small at around 9oz for the pair.
Darn Tough Merino Wool Socks – If you are still wearing cotton socks, you are doing it wrong. These socks are amazing, very durable with a lifetime replacement guarantee if they get a hole in them. That means you essentially only need to buy these once and can get them replaced for free if they break down. The merino wool prevents any stinky feet problems and keeps your feet dry and still cool.
Toiletries
Tom Bihn 3D Organizer Cube – My toiletries bag, very durable and I trust it'll keep my stuff dry if something does decide to leak. It has a hook so you can hang it for easy access and usability.
Silicone Travel Bottles – What I use to store my liquids in. The flexibility of the silicone makes them break resistant, just leave a little room in them when you fill them. I haven't had any leaks and they are easy to use.
Dr. Bronners Castille Soap – The do it all soap. Let me just name off some of the things I use this for. It's used for laundry, shampoo, conditioner, shaving, body soap, hand soap, and face wash. This is all I bring for my soap needs and it's never let me down. It's also concentrated so you don't need to bring as much as you think.
Electronics/Misc
Vapur Eclipse water bottle – Great travel water bottle, collapses small and has a clip to store it and hang it from bags and the like. Haven't had any leak issues and is able to stand up on its own when filled with water.
Logitech K380 Bluetooth Keyboard – Since I don't bring a laptop for vacations, I still like to get some writing done. Bring in the compact K380 bluetooth keyboard, connecting up to 3 devices I can get some writing done on my phone.
Closing thoughts
I just want to point out that finding your own one bag list takes some trial and error. Take note of what you used the most and the least for each trip and fine tune your own setup. You can pack even less than what is listed here, but you'll end up having to wash items more. It's a balancing act.
Also feel free to adjust the numbers around, if you are a shorts guy, pack more shorts than pants. The weather and temperature will demand small adjustments to the list.
I have used a similar setup to this for Our First Travel Hack: Colorado which was a work trip that we alto turned into a vacation. I still managed one bag even with a clunky work laptop and balancing work attire with casual attire.
Lastly, don't worry about people noticing you wearing the same thing multiple days in a row. First, you'll probably be traveling to different places so nobody will even notice. Second, people understand travelers have to pack their clothes, meaning they understand if you are wearing the same jacket everyday. As long as you don't smell, people won't care what you are wearing.